Take Don Smith, 88, for instance. In the face of adversity, the closest this ex-Marine from Mechanicsburg, PA, ever gets to cursing is, "Jiminy Crickets."
Known affectionately as "Crazy Nana," Marie Farrelly, 72, of Sydney, Australia, continues to amaze her six grandchildren with her tireless zest for yoga, laughter, and them.
And Ron Dabney, 64, of Jersey City, NJ, is happiest when crooning "Old Man River" or other show-tune classics for friends. 
Like most of us, each of these individuals has survived daunting circumstances at one time or another. But unlike many, all three are known to friends and family for being uncommonly cheerful – all the time. 
How do they maintain their positive outlooks as they age? Read their stories to find out the secrets to their success:
Growing up in Zanesville, OH, Don Smith (pictured above) remembers his parents scrambling to make ends meet for the family of seven. As the nation entered World War II, work was scarce for his father, a window installer, and his mother worked long hours in a clothing store. The family had no car. One of Don's chores – at age 10 – was to pull a borrowed wagon several dusty miles to and from the food distribution center in town.    
What the family lacked in creature comforts, it made up for in closeness. "I knew we were on relief, but it wasn't sad," Don recalls, because neither parent ever complained. Shy and unemotional, his father showed up at all of his baseball games, positioning himself for the best view of his son. Regardless of how drained she felt, his mother wore a permanent smile. She played the piano, and the family gathered regularly to sing. When Don was 17, she chose to temper her own fears to support his decision to join the Marines. 
Don would serve for 20 years – completing combat tours as a gunnery sergeant in Korea and Vietnam.  Attitudes assimilated from his parents served him well in the military. "Whenever I encountered something bad, I tried to remember something good – the way I'd grown up," he says.  Marrying Mary Greenwald, who caught his eye while strolling in a public square in Wilkes-Barre, PA, was another tonic for the young Marine.  Upbeat and quick to laugh, Mary kept Don and their three children on an even keel as the family moved around the world. 
Today, the couple still keeps busy schedules, together and apart.  Don attributes his optimism to four things:  staying physically active (gym and tennis); getting out to socialize; avoiding arguments about politics; and, if feeling negative, changing the subject in his mind.    
"If you're starting to feel down, you've got to work at bringing the sunny side back," he says.  "If you do, a minute or two later, you'll actually begin to feel sunny."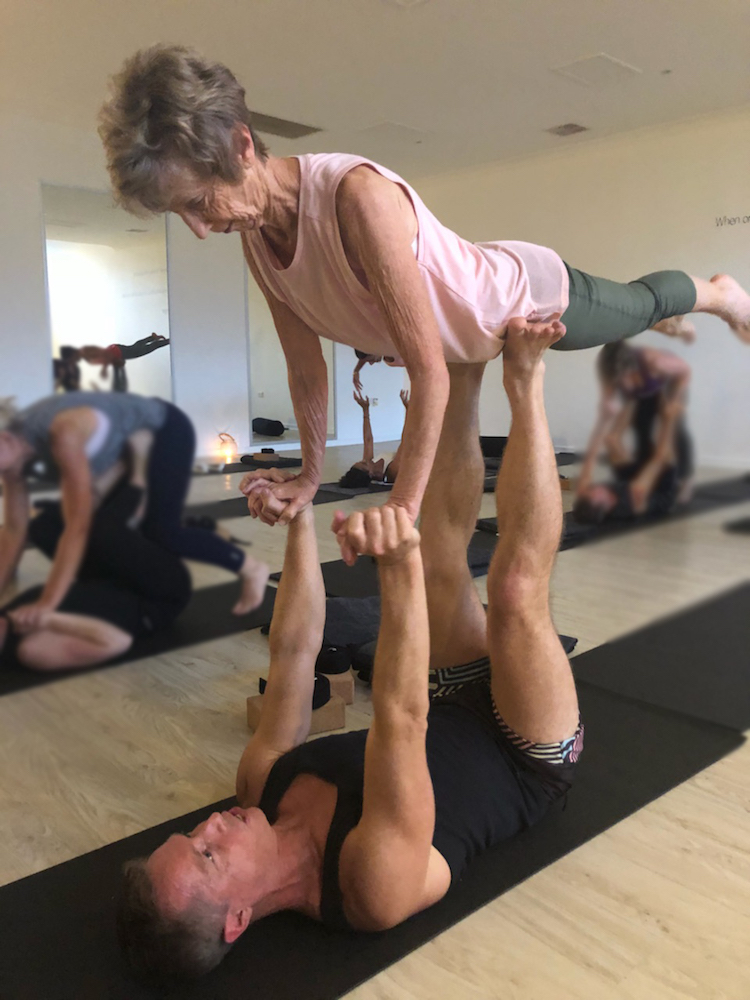 Marie Farrelly first stepped onto a stage at age four. Her father was caretaker and her mother a secretary at Father Mathew Hall, a center for concerts, plays, and opera in Dublin, Ireland where Marie and her sister were enrolled in dance lessons.  At 17, she auditioned for the Royalettes, a professional dance troupe, and was thrilled to be accepted. But her dream came to an abrupt end when her father insisted she take her last bow and look for a job to help support her family. 
Eventually, she married and moved to Australia, where her husband, Chris, worked as a painter for an airline and she concentrated on raising their four children. Fortunately, Chris shared her love of dancing, and, for years, they enjoyed square or "round" dancing, until an automobile accident left him disabled. 
Undaunted, Marie took up her own regimen:  healthy nutrition, climbing 146 stairs for a brisk swim in the nearby ocean, travel, reading, knitting – and, for the last two decades, up to 10 yoga classes a week. It helps that her son, Clive, 48, is a yoga instructor; they often work out together, sharing camaraderie and easy laughter. Marie makes it a point to socialize with "happy people," and she rounds out a full schedule by spending as much time as possible with her six grandchildren, between eight and 21 years old.  "They have so much to give," she says. 
Her advice: stay active, eat well, continue to learn, plant flowers and create fresh things, appreciate what you have, and surround yourself with positive people, especially children. 
"I take age as just a number," she says.  "It's not telling you what you should be. Only you can do that."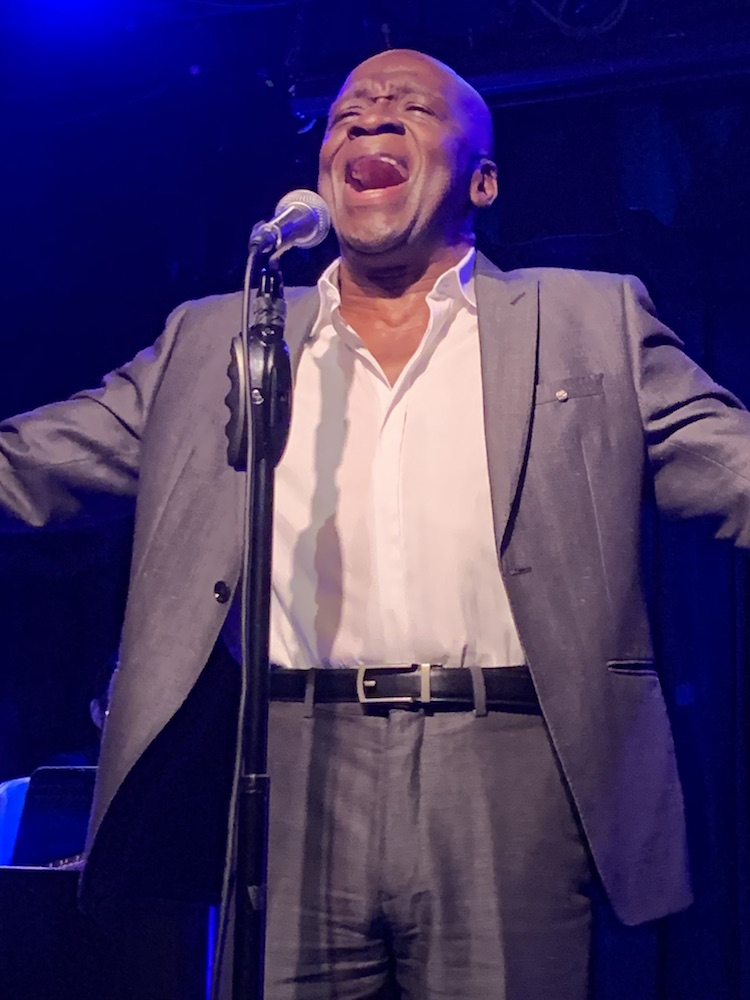 When asked about his childhood, Ron Dabney's usual smile begins to fade. He was two when his father left the family in Atlanta, GA. His mother singled him out, among three siblings, for physical and emotional abuse. Undersized and sickly, Ron was bullied in elementary school – usually last to be chosen for team activities, or worse, not chosen at all.  He adopted a cheerful persona because "I didn't want to give anyone the pleasure of seeing me cry."     
To further compensate, he threw himself into academics. Two years into high school, he'd completed all his credits for graduation.  At age 15, through a program aimed at helping disadvantaged youth, Ron was sent on a full scholarship to Buxton, a small private boarding school in Massachusetts, where he found caring teachers and classmates.  He fell in love with theater, dance, and music and was accepted into an undergraduate program at Bennington College in Vermont.  He later earned a master's degree in arts management at Columbia University.  "In all three places, I found a home," he says. "I had opportunities to flourish, to feel appreciated and to get the love and support everyone needs."
Drawn to New York, Ron danced professionally with many companies, large and small, and toured internationally.  He taught dance at the college level, while on tour, and to children in low-income neighborhoods in New York City.  After a series of back surgeries ended his dancing career, he turned to voice. Today, he wows audiences with his deep baritone at cabaret or jazz  music performances in New York City. 
His marriage to his long-time partner, Lars Jahns, a non-profit executive, is one reason for Ron's happiness. Love of performing is another. "Music is a soother, and nothing makes me happier than a happy audience," he says. Anyone who sees Ron on stage knows that his buoyant personality is genuine. In fact, he works at staying optimistic, consciously replacing negative memories from his childhood with positive ones from his later school years and on the stage. 
"I'm a lucky man with a lot to smile about," he says.   
Here, Don, Marie, and Ron share 7 habits that keep them feeling cheerful:
Stay physically and mentally active
Eat healthy
Surround yourself with happy people
Avoid arguments about politics
Consciously replace negative feelings or memories with positive ones
Plant flowers and create fresh things
Give appreciation to others – and accept it as well